Devsons are authorised distributors of Bosch in Kenya
Devsons have now been appointed as sole agents for Spanjaard in Kenya
Devsons is a Kenya Top 100 Mid-Sized Company
For a faster response to your query, contact us on WhatsApp 0711449041
PFERD Germany Quality Cutting & Grinding Discs now available at Devsons.
Technica Safety Footwear conform to EN ISO 20345:2011 EUROPEAN standards
Blast Hose Safety Cables (Hose Whip Check)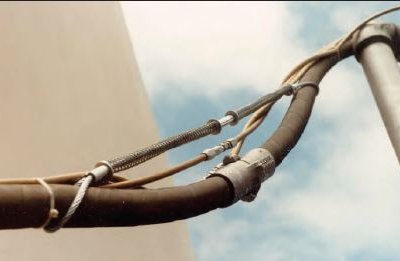 Corrosion-resistant, high-strength steel cable with spring-loaded loops at both ends. Safely controls hoses should they become disconnected at a coupling connection.
Clemco blast hose safety cables are used at all coupled connections on the blast hose. The cables support the weight of the blast hose to keep it from pulling the couplings apart or pulling the hose out of the coupling. The cables also help keep the blast hose from whipping about in the event of a coupling failure.
Safety cables should also be used with compressed-air hose connections.
Advantages
Helps prevent death, injury, or property damage in the event of coupling failure
Supports blast hose when run vertically or across horizontal spans
Prolongs life of hose by keeping coupling screws from tearing outer casing
Installs quickly without tools at all air and blast hose connections — including those between the hose and blast machine
Prevents hose from whipping in event of coupling failure
Product Features
Brand:

CLEMCO

Colour:

Steel Gray

Packing Type:

Ships protected by clear shrink wrap