Devsons are authorised distributors of Bosch in Kenya
Devsons have now been appointed as sole agents for Spanjaard in Kenya
Devsons is a Kenya Top 100 Mid-Sized Company
For a faster response to your query, contact us on WhatsApp 0711449041
PFERD Germany Quality Cutting & Grinding Discs now available at Devsons.
Technica Safety Footwear conform to EN ISO 20345:2011 EUROPEAN standards
IIKAROS Lifebouy Light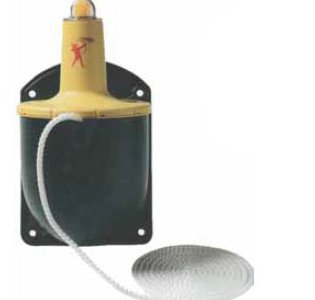 Applications
For use in any man-overboard emergency situation from merchant
marine to leisure boating.
Design and function
The IKAROS lifebuoy light is an externally mounted self-activating
device operated by a lithium battery and conforming to the latest
international requirements. To enable long-term storage over a
wide range of temperatures and humidity conditions, the signal is
delivered in sealed packaging. The light itself is sealed for life and
will last at least 5 years. The signal is easy to test (it has a built-in
test facility) and has a magnetic switch. It comes with bracket as
standard.
General
The IKAROS lifebuoy light is approved globally and meets the
latest SOLAS 74/96 regulations.
Product Features
Weight:

260g

Dimension:

174 X 101 mm

---

Brand: